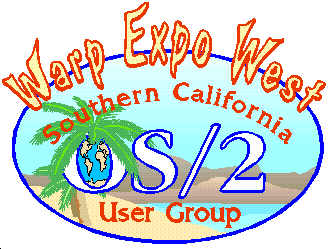 Warp Expo West To Be At Chapman
Beautiful Facilities Are Perfect for This Event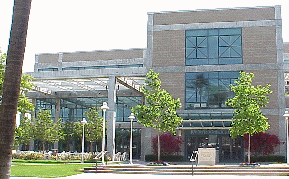 "We wanted the perfect site," said Steve Schiffman, one of the show planners for the September show, "and I'm pleased that the beautiful Chapman Conference Facilities in Orange, California will be the site of this year's Warp Expo West."
"We chose Chapman over a number of other bidders for several reasons," explained Schiffman. "First of all, Chapman offers prime facilities for the OS/2 lectures, seminars, software demonstrations and vendor exhibits that guests will enjoy during the show. And it's centrally located, within two miles of four different freeways and with easy access to Los Angeles International Airport (LAX), Ontario International Airport (ONT) and a number of other airports."
"Further," continued Schiffman, "Chapman is only four miles from Disneyland which means that guests will have a wide variety of options for lodging and family activities. In fact, we expect that many Warp Expo West showgoers will spend an extra day with their families enjoying Southern California's attractions, beaches, culture and people."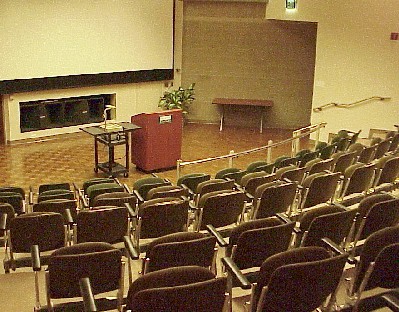 "Since we released the first information on Warp Expo West, the response has been overwhelming" said Carla Hanzlik, a member of the Warp Expo West planning committee and Editor of the monthly publication OS/2 For You. "We've been contacted repeatedly by OS/2 users from everywhere wanting to know how to exhibit, how to speak, and how to register for the event. Everyone is excited!" she added.
Rollin White, head of the Warp Expo West planning committee and a veteran OS/2 showman, had this additional statement: "We started Warp Expo West with just an idea, and now we have the site, the plan, and the team to smoothly carry it out. OS/2 is the most robust and powerful desktop operating system in the world today; no competitor's marketing machine or business practices can change that fact; and we look forward to welcoming OS/2 users from all over the world to our Warpfest Of OS/2 Excitement - Warp Expo West."
Getting to Warp Expo West
Directions with a map of Chapman is suitable for printing.
Travel includes maps locating Chapman and Orange, CA along with information on air, rail, bus, and hotels.
---
Contact Rollin White if you have questions or would like to volunteer.
---
The Southern California OS/2 User Group
P.O. Box 26904
Santa Ana, CA 92799-6904, USA
Copyright 1999 the Southern California OS/2 User Group. ALL RIGHTS RESERVED.
SCOUG, Warp Expo West, and Warpfest are trademarks of the Southern California OS/2 User Group.
OS/2, Workplace Shell, and IBM are registered trademarks of International Business Machines Corporation.
All other trademarks remain the property of their respective owners.