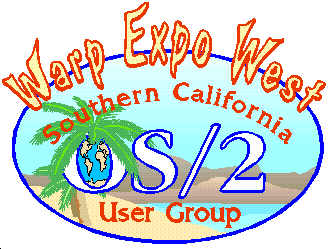 Location and Travel Information
Warp Expo West is being held at the conference facilities of Chapman University in Orange, California. In addition to the Expo, there are lots of things to do in the area.



 Locating Warp Expo West
Chapman University is located at 333 N. Glassell Street near the historic downtown area of Orange. The meeting facilities are on the east side of campus in Argyros Forum located at 386 N. Center, with a parking lot adjacent to the building.

We suggest you print the local driving Directions which includes a map of the campus.

Click on the area map to take advantage of its interactive features.
The facilities are accessible from several freeways.
The current weather conditions in Orange are courtesy of the Weather Channel:
 Arriving by Air
| | | | |
| --- | --- | --- | --- |
| Code | Airport | Miles to Warp Expo West | Nearby Attractions |
| SNA | Orange County John Wayne Airport | 10 | Disneyland, Knott's Berry Farm |
| LGB | Long Beach Airport | 16 | Queen Mary, Aquarium of the Pacific, beaches |
| ONT | Ontario Airport | 24 | Mountains, Lake Arrowhead, Big Bear |
| LAX | Los Angeles International Airport | 32 | Hollywood, Getty Museum, beaches |
| BUR | Burbank/Glendale/Pasadena Airport | 34 | Universal Studios, Hollywood |
| SAN | San Diego International Airport | 85 | Sea World, Balboa Park, Tijuana |
There are a number of airline ticket sites on the Web, and some are provided here for your convenience. As with many things, please be aware that the information you find may at times be inaccurate or incomplete. We suggest that you verify all your flight details (times, baggage allowances, etc.) directly with the appropriate airline.
 Rail Service
Rail
Notes
AMTRAK
1-800-USA-RAIL
Reservations
International travelers
The two stations nearest Warp Expo West are "Santa Ana" and "Anaheim." Trains run every hour or two (except there's no train service between about 11 p.m. and 6 a.m.)

Santa Ana Transportation Center
1000 E. Santa Ana Blvd., Santa Ana, CA 92701

Anaheim, in the Edison Field Parking Lot
2150 E. Katella Ave., Anaheim, CA 92806

Note: The Angels baseball team has a home game at Edison Field on the evening of Sept. 18th. We suggest that you use the Santa Ana facility because it should be much less crowded.

Metrolink
1-800-371-5465 (within service area)
1-213-347-2800
Service to the "Orange" Train Station is limited to Monday through Friday, with no service on the weekend. Connection can be made to the local bus line serving the Chapman facilities.
 Riding the Bus
Bus Service
Miles to Warp Expo West
Notes
Greyhound
1-800-231-2222 (press 9 for a live agent); 1-714-999-1257
3
The local station is in the Santa Ana Transportation Center at 1000 E. Santa Ana Blvd. Lobby hours are daily 6:00 AM - 8:30 PM. Bus service is 24 hour. When the lobby is closed, tickets may be purchased from the bus driver.
Orange County Transit (OCTA)
1-714-636-7433
--
Route 59 and Route 53 are two of the bus routes that stop at the N. Glassell side of Chapman University. Check for times and connecting route information.
 Car Rentals
 Suggested Local Hotels
There are many more options within several miles of the Chapman facilities in Orange, California where Warp Expo West is being held. We also suggest you check with AAA. They have a lot of listings, and AAA members can often get a discounted room rate.
---
The Southern California OS/2 User Group
P.O. Box 26904
Santa Ana, CA 92799-6904, USA
Copyright 1999 the Southern California OS/2 User Group. ALL RIGHTS RESERVED.
SCOUG, Warp Expo West, and Warpfest are trademarks of the Southern California OS/2 User Group.
OS/2, Workplace Shell, and IBM are registered trademarks of International Business Machines Corporation.
All other trademarks remain the property of their respective owners.