Directions to SCOUG Meetings and Events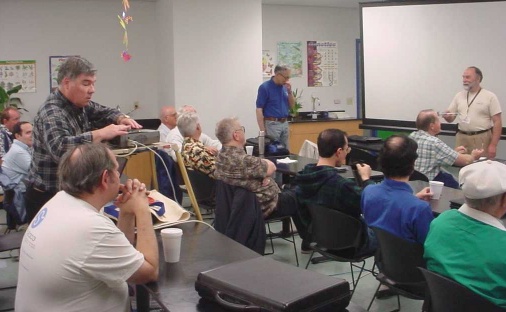 For the Main Saturday Meetings:

Grace Ministries
1645 W. Valencia Drive
Fullerton, CA
Click for a Yahoo map

The closest freeway exit is from the 91 Freeway, north on Brookhurst about 1.2 miles, then right (east) on Valencia. The Grace Ministries complex is on the north side of the street at 1645 W. Valencia Drive.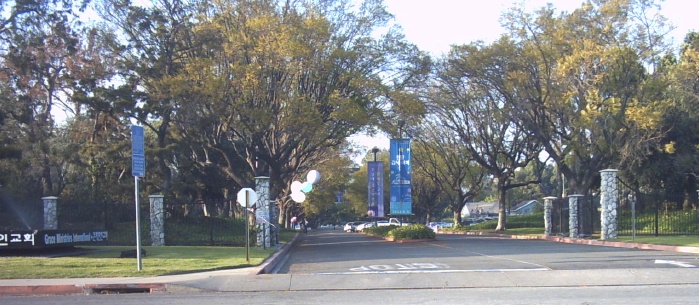 The Entrance to Grace Ministries on W. Valencia Drive in Fullerton
SCOUG meets in the three story building (with number 1701 at the top corner) on the left side of the entrance and parking area. Enter through the south entrance of the building (nearest to Valencia Drive) where there are two sets of double glass doors. The elevator and stairs are across the left side of the lobby. Beyond the reception desk, the first door is for the stairs and the second door leads to the elevator. Take the elevator or stairs to the 3rd floor (on the stairs, this will be the second door as you go up). From the elevator, proceed straight down the hall; from the stairs, turn right and proceed down the hall. SCOUG meets in room 326 which is the 3rd door on the left.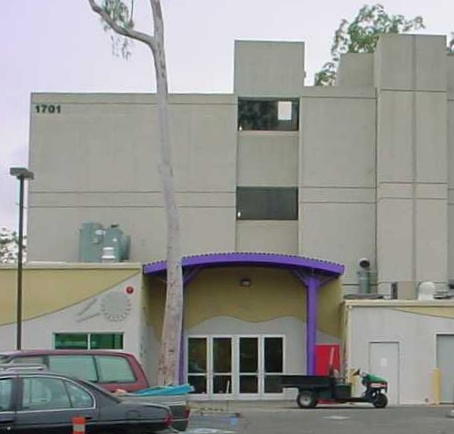 SCOUG meets at Grace Ministries in building 1701
---
For the Help Desk and Other Meetings at Chapman University:
Chapman University
Hashinger Science Center, Room 203
400 N. Center St., Orange, CA
Click for a driving map or driving directions
Click for a campus map; note that Hashinger Science Center (16) is right next to Argyros Forum (17).
The meeting is on the campus of Chapman University. Chapman is east of Interstate 5 and north of Route 22, near Disneyland. It's where Warp Expo West was held in September 1999.
Come to the Hashinger Science Center, room 203. It's on the second floor and there's an elevator and stairs. The meeting starts at 2:30 PM.
You can park in any of the University lots for free since it's Sunday. The lot off Center near the football field will usually have open spaces. The lot off Walnut is larger, but there's some construction going on. If you park on the street, be careful - it's illegal to park on the residential side of the streets without a permit.
---
The Southern California OS/2 User Group
P.O. Box 26904
Santa Ana, CA 92799-6904, USA
Copyright 1998-2022 The Southern California OS/2 User Group. ALL RIGHTS RESERVED.
SCOUG, Warp Expo West, and Warpfest are trademarks of the Southern California OS/2 User Group. OS/2, Workplace Shell, and IBM are registered trademarks of International Business Machines Corporation. All other trademarks remain the property of their respective owners.