SCOUG OS/2 For You - April 1998
---
Monday Meetings Move to OCIPUG Resource Center
Starting in April, several of SCOUG's meetings will now be held at the OCIPUG Resource Center.
For those who don't know, the Orange Coast IBM PC User Group (OCIPUG) is one of the two large user groups in the Orange County area. They have a very nice facility where they hold their SIG meetings. The space includes two rooms, both with projection equipment and other amenities.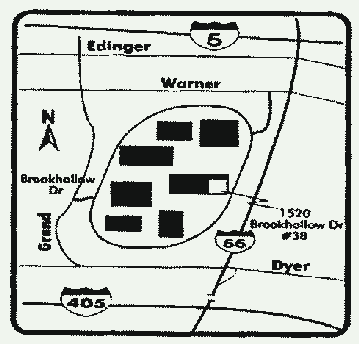 Due to some logistical problems with the IBM facilities, the Internet SIG and the OS/2 Help Desk will now meet on the third Monday of the month at the OCIPUG Resource Center. Also, the network SIG recently moved their meeting from Saturday to the third Tuesday of the month at the same location.
The Resource Center is located at 1520 Brookhollow Drive, #38, just off the 55 Freeway between Dyer Road, Warner Ave, and Grand Ave in Santa Ana. Exit Dyer Road East to Grand North. On the right hand side is the Brookhollow Office Park. Turn right at the first entrance.
Our monthly Saturday general meeting, General Interest Group and Programming SIG will remain on the third Saturday, and will continue to meet at the IBM facilities.
---
---
The Southern California OS/2 User Group
P.O. Box 26904
Santa Ana, CA 92799-6904, USA
Copyright 1998 the Southern California OS/2 User Group. ALL RIGHTS RESERVED.
SCOUG is a trademark of the Southern California OS/2 User Group.
OS/2, Workplace Shell, and IBM are registered trademarks of International Business Machines Corporation.
All other trademarks remain the property of their respective owners.